Samurai Warriors Returns to North America this October.
Koei Tecmo is releasing a special limited anime edition of Samurai Warriors 4!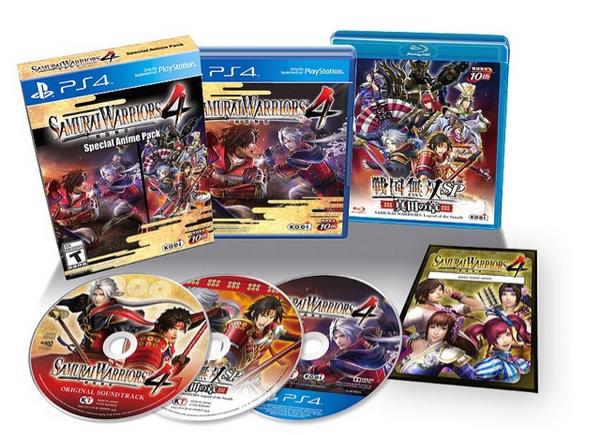 Exclusive for the PS4 version of the game, it will include the game, Bluray of the anime tie-in, OST to the game and a special DLC costume voucher!
Pre-order the game now at Gamestop and receive additional DLC content!
More details in the Gamestop link provided below.
http://www.gamestop....ime-pack/116160